Garrett J White
Be More
Do More
Suck Less
YOU HAVE THE POWER TO MAKE CHOICES, BUT DO YOU HAVE THE POWER TO MAKE COMMITMENTS?
I'm not going to save you and we're not going to hold hands and sing kumbaya.  My singular focus is to Wake You Up and empower you with the tools to Save Yourself.  It won't be easy, it won't feel good at first, but your daily commitment will build a marriage, a family, a business and a life that works at the highest level.  Are you ready?
CLICK HERE TO LEARN HOW GARRETT STOPPED FUCKING LYING AND STARTING LEADING
Body
Being
Balance
Business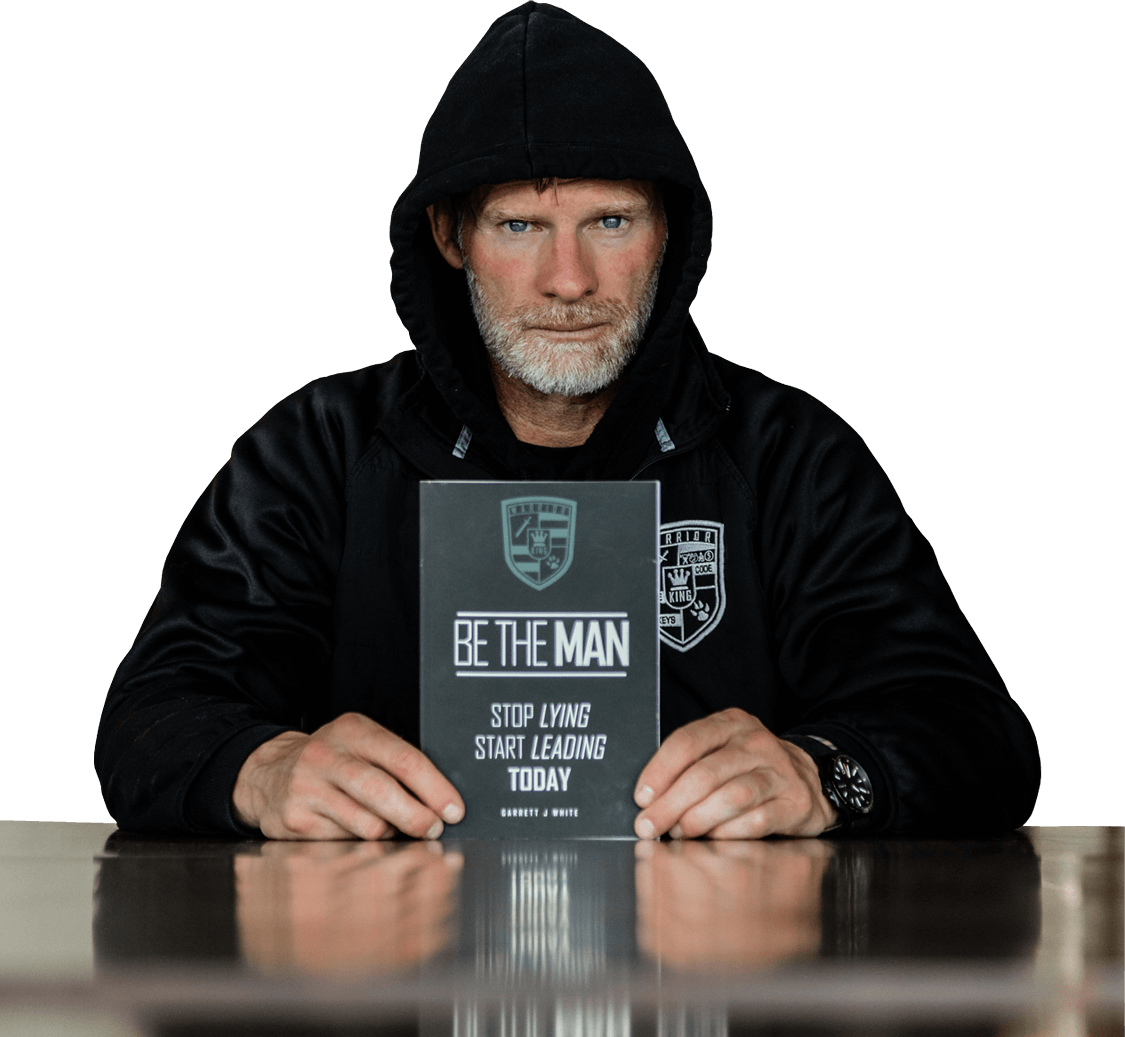 If you're ready to burn your life to the ground, or maybe you are just fucking bored. I see you for who you are, and I'll give you the permission and the tools to be more.
Think you're a man?
Find Out
IF THE KING DOESN'T RISE
THE KINGDOM DIES!
My brother.
No One Is Coming To Save You.
If you want to be free you will have to save yourself!
So what do you choose?
LIFE or DEATH?
Garrett J White may be the #1 case study for living the Warriors Way but he is only one of thousands, see for yourself!